Music Composition Courses 
With Award-Winning Composer Tony Chen
Do you want to study music composition with technology?
Do you find your computer music compositions sound too robotic and unrealistic? 
Do you find yourself easily running out of musical ideas? 
Do you want to perform your piece as if it is played by a great performer? 
With Tony's music composition lessons, you can learn to create complete musical tracks through recorded instruments and vocals, or entirely with digital software.
If you have great musical talent, Tony can help explore your potential. Learn to produce music through technology no matter which level of music theory understanding you are at. Practice skills such as MIDI programming to make your music sound as if it is played by a real musician rather than a machine. Develop your skills to write great melodies without running out of ideas.
Tony can help you create orchestrations that touch the hearts of your audience, then promote and distribute your music through online platforms to launch your career. Welcome to Tony Chen's Online Music Composition Course.
---
Why Learn Music Composition/Arrangement through Technology with Tony Chen? - Make computer composition sound realistic
The most valuable lesson that differentiates Tony's training from others is making computer compositions that sound realistic rather than made by a machine. He can teach you to compose music that truly touches people without being running out of inspirations. Tony also suggests to combine singing and music training to further explore your potential.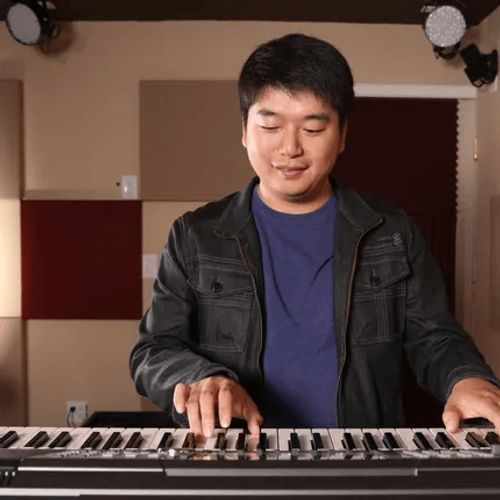 Tony Chen is a critically-acclaimed Contemporary Instrumental and New Age/Contemporary Instrumental music composer. He is a former Grammy voting member and was an official contender for best original score and best original song at the 86th Academy Awards, and has won numerous awards for his music compositions and movie scores.
Tony's Music Expertise:
Great melody writing (Beautiful and catchy)
Soundtrack Style (Epic and Orchestral Work)
Both Eastern & Western Styles
Lush Strings writing
Highly Skilled Use of Sound Libraries (Sounding as real as possible)
Vocals
Award List:
Fan-Selected Winner of The 14th Annual Independent Music Awards for the song "Recognizing the Beloved One"
Winner of the 2014 Hollywood Music in Media Awards Music Genre Winner in World Music Category for the song "Taste Asia - Delicious Chinese Cuisine"
Winner for Best Song in the Indie Film/Documentary/Short Category at 2013 Hollywood Music In Media Awards For "Free China: The Courage to Believe" theme song
Winner at The 11th Annual Independent Music Awards for the song, "Sweet Smile", won in the New Age Song Category